ABOUT boutique Hotel De doelen
The first historic signs off Boutique Hotel de Doelen date back to the 13th or 14th century, but signs of the first occupants date from the 17th and 18th centuries. The hotel served as a residence for two prominent families, the regent family Horenken and the noble family Alberda.
It was not until 1798 that the building was sold to the then innkeeper Jan Tombrink and renamed De Doelen. More than 75 years later, the building that now houses De Drie Gezusters Pub was moved in to create extra hotel rooms.
The hotel also had a function in a darker side of Dutch history. In 1841, the British John Scoble, fervent opponent of slavery, arrived in Groningen and stayed in Hotel de Doelen. Here, the Briton gave a memorable speech and actually started the abolitionist movement for the abolition of slavery in the Netherlands. Although the West India Company had already been abolished in 1782, slavery still took root in the Netherlands. In 1863, slavery was finally abolished in the Netherlands and Groningen.
In 2000, Hotel de Doelen came into the hands of the Kooistra empire, which in the following years also rapidly acquired the rest of the premises on the south side of the Grote Markt and established the famous De Drie Gezusters (Three Sisters) there.
Nowadays, it is impossible to imagine the city centre of Groningen without this hotel. A prominent building with a magnificent staircase, 30 hotel rooms and a beautiful lounge decorated in a warm, authentic style.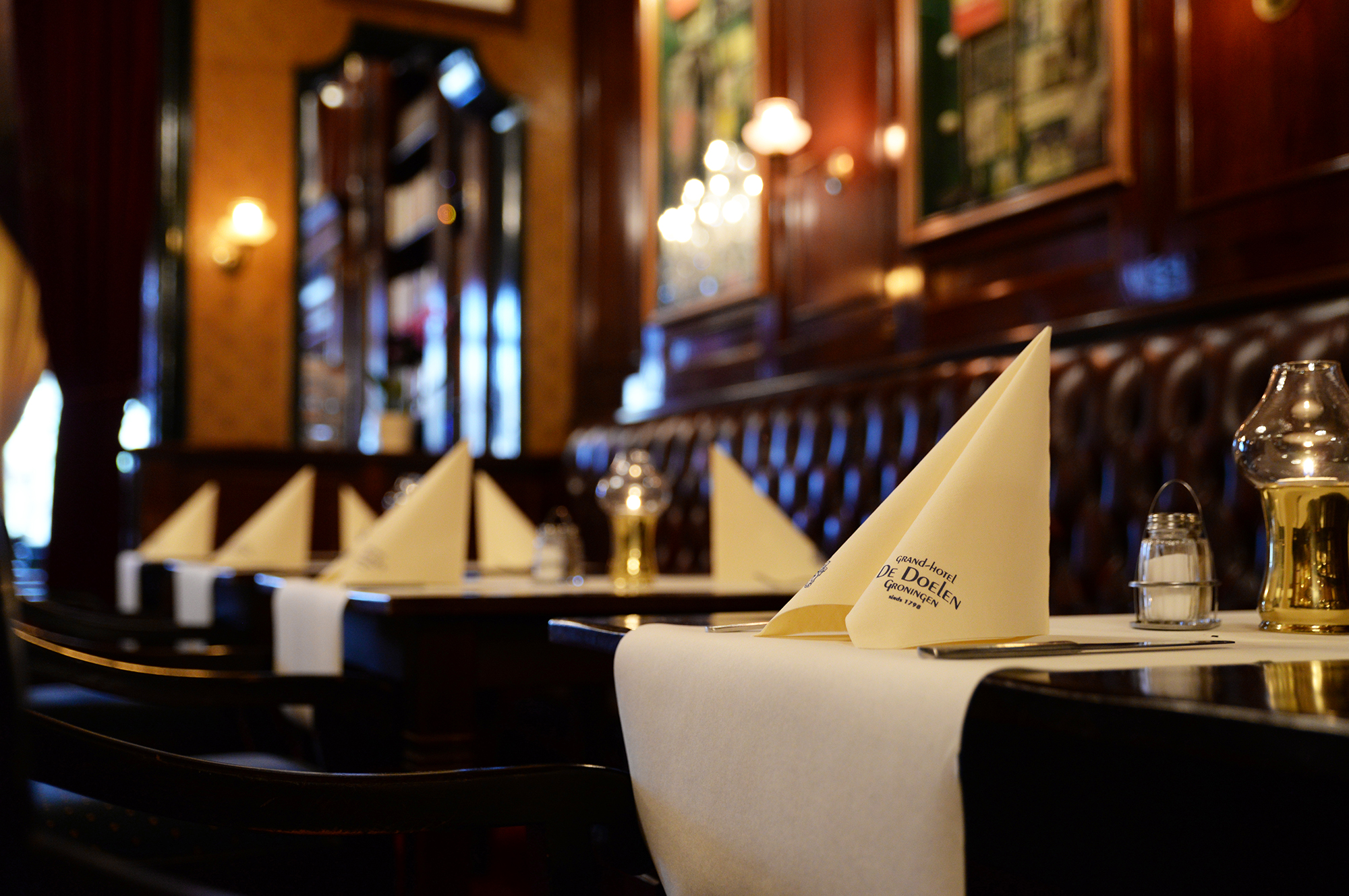 Did you know that...
Boutique Hotel De Doelen has a rich history? We regularly receive drawings, photographs and reviews, sometimes even dating back to 1920. These are analogue memories that we cherish. Do you also have a beautiful memory of Boutique Hotel De Doelen? Share it with us! Send a message via social media or email to info@hotel-dedoelen.nl. We'd be grateful!