Whether you would like to usher in a new year, celebrate a major success or introduce colleagues, for the organization of a company party you have come to the right place at De Drie Gezusters. The Grand Café has several functional rooms available; a beamer; microphone; modern lighting; music connection and much more. De Drie Gezusters offers a diverse drinks and dinner menu. Something for everyone!
Would you like to book this arrangement or are you curious about the possibilities? Mail to info@dedriegezusters.nl.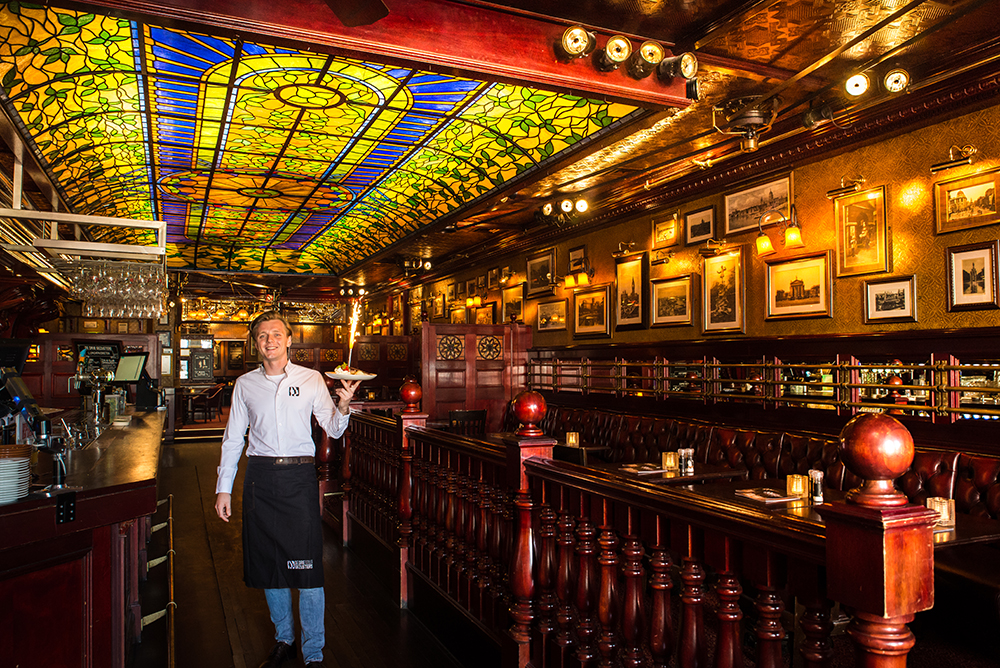 nothing beats de drie gezusters
De Drie Gezusters in Groningen is one of the largest pubs in Europe and it shows. It is easy to get lost in the endless hallways and large rooms. Fortunately, there are plenty of advantages: there are more than enough bars and taps. However you want to shape a company party, De Drie Gezusters will make it a success. Start, for example, with a formal lecture including a beamer and microphone in the Classic and finish with a nice drink at the Draaibar.