De Drie Gezusters sure does love a glass of wine. Therefore, a wine tasting is one of the favourite things to do for us. Do you also fancy to try al sorts of tasty wines combined with delicious bites?
Do you want to book this arrangement or are you curious about the possibilites? Please send an email to info@dedriegezusters.nl.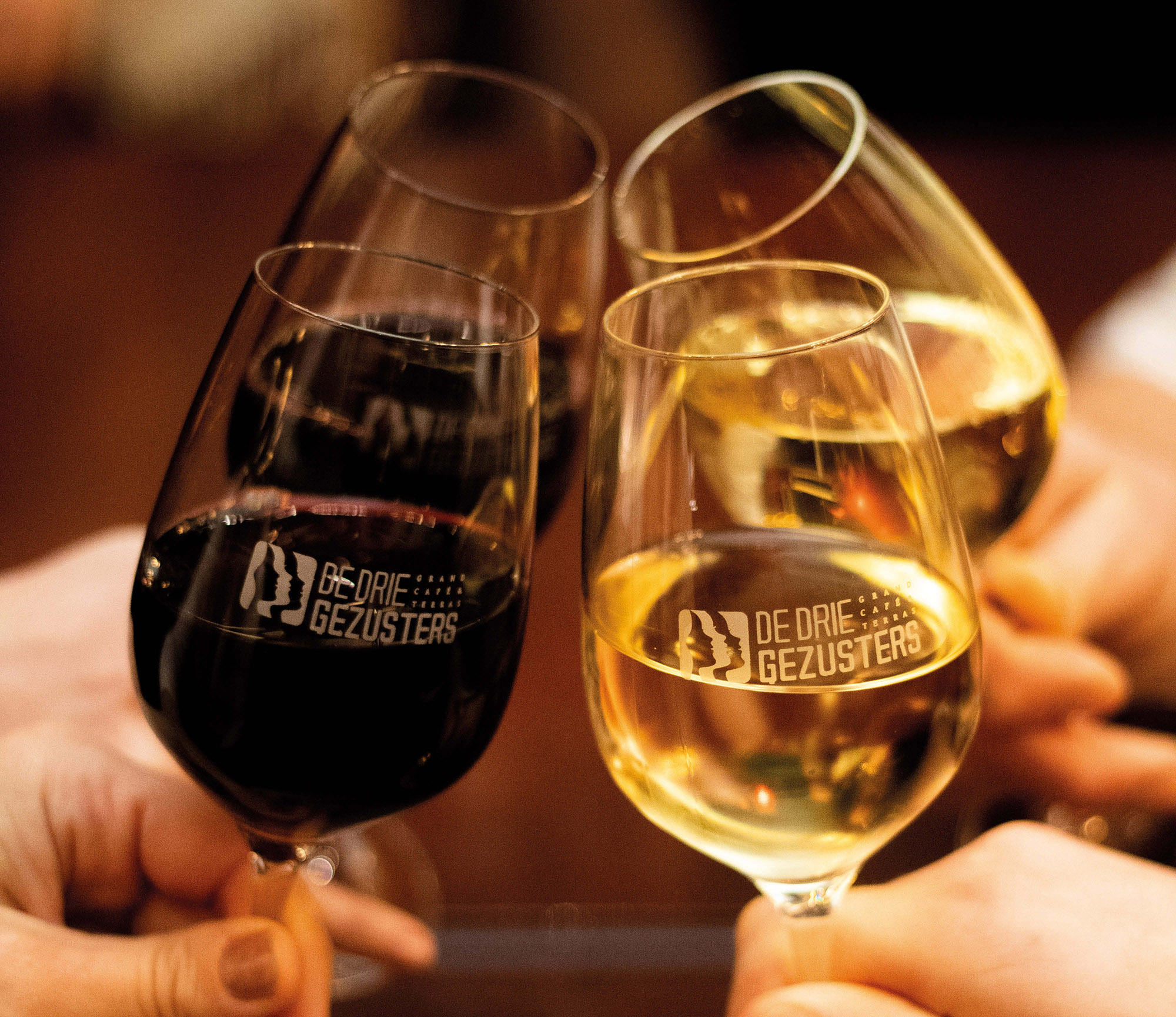 toast to the three sisters
If you ask the three sisters, the five is always somewhere in the clock. After this wine tasting session in the heart of Groningen you will not only be able to tell the funniest facts about wines at parties (like how many grapes go in a bottle of wine), you will also have tasted the various sensational wines of De Drie Gezusters. Bet you will want to take a bottle home afterward.
The wine tasting is highly recommended for bachelor parties, gatherings or for a night out at your favorite Grand Café.