De Drie Gezusters loves karaoke! Do you and your friends like it just as much? Then this arrangement is the one for you.
Do you want to book this arrangement or are you curious about the possibilites? Please send an email to info@dedriegezusters.nl.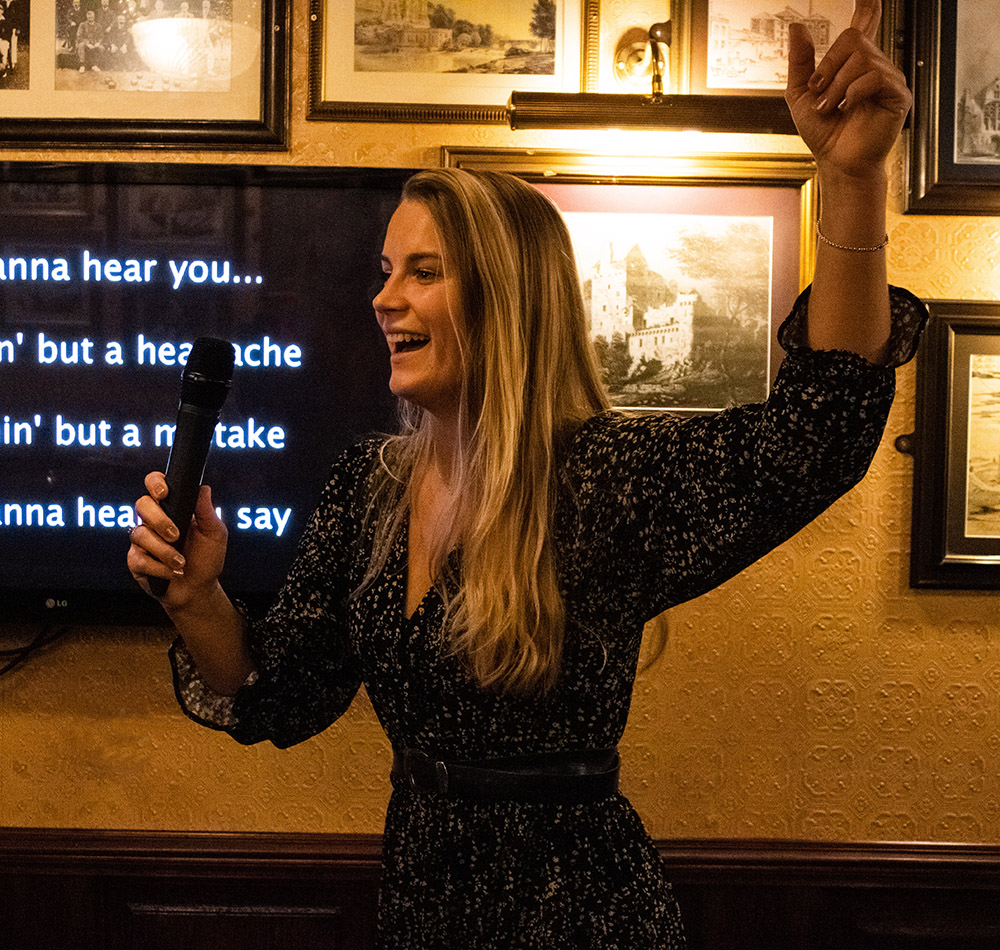 karaoke is for everyone
Between the cozy walls and under the sparkling chandeliers, you can often hear the three sisters having singing contests. They are real karaoke lovers and invite you to join them! After all, karaoke is a great party for everyone. Get your friends together, make a playlist and sing like a star.
De Drie Gezusters has its own lounge, beamer, TV screen and microphone available for you. Fun guaranteed!